Know about popular clashes from the desk of Bollywood
Bollywood industry has seen gigantic clashes. These celebrities left no opportunities when it came to fight. Take a quick glimpse at the list, which can be termed as the most popular clashes of Bollywood:
1) Shah Rukh Khan and Shirish Kunder
Shah Rukh Khan picked up a fight with Farah Khan's husband Shirish Kunder at the private party which was organized by Bollywood actor Sanjay Dutt. The reason of the fight is unknown but the fight was quite serious and many YouTube videos are still uploaded.
2) Salman and Shah Rukh Khan:
Both Shah Rukh Khan and Salman had aggressive verbal fight at the party on Katrina's birthday. The fight turned serious and created a bigger buzz around the B town. It did take quite a long time to settle such issues on serious note indeed.
3) Salman and Vivek Oberoi:
The fight between these two personalities is no less than a film's script. These celebs fought over a love triangle entangling Aishwariya Rai, Salman and Vivek Oberoi. It was critically a big gossip then.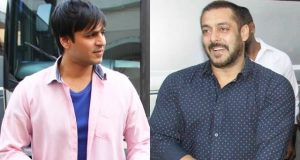 4) Aamir Khan and Shah Rukh Khan:
This fight is one of the topmost bollywood fights. They had a silent verbal fight when Aamir Khan said at a press meeting that he named his dog Shah Rukh Khan. These Khans never leave a chance when it comes to verbal fight.
5) Ronit Roy and Aditya Pancholi:
Three years ago these two personalities ended up in a verbal clash. Their yelling were ended by the intervention of Aditya's wife. Although the reason is unknown but Aditya refuses to confess that, they had any fight.
The above mention would lead to a perfect understanding that even celebs have personal problems with others that they can't handle with screened understandings like their films.