In keeping with our tradition of fast facts, here are 50 More Unbelievable and Amazing Facts About India-Part 4. You can read the other three parts here, part 1, part 2, part 3
1-10
1. The record for most qualified person in India was held by a politician Dr. Shrikant Jichkar(pictured above). He was an ex-IAS&IPS, doctor, painter, pro photographer, actor, active ham radio operator and youngest MLA at 25, who once held 14 portfolios. He had 20 degrees, won 28 gold medals & had a library of 52,000 books.
2. Dr. Subhash Mukhopadhyay was the unsung hero of IVF (in vitro fertilisation), who pioneered India's first test tube baby in 1978, but was not recognized by the then Indian medical fraternity, and committed suicide three years later due to depression.
3. Mother Teresa is said to be a saint, but very little do people know that she withheld pain alleviating medicines from the terminally ill patients stating: "There is something beautiful in seeing the poor accept their lot, to suffer it like Christ's Passion. The world gains much from their suffering."
4. Mother Teresa supported the imposition of Emergency with the words, "People are happier. There are more jobs. There are no strikes."
5. Mayawati, head of the Bahujan Samaj Party has penned down the name of her successor in a sealed packet and left it in the safe custody of two of her close confidantes. The name of the successor will be disclosed on her death.
6. India's youngest serial killer was 8 years old.
7. A.P.J Abdul Kalam asked for ways to eliminate terrorism on Yahoo Answers (as President of India) seven years ago.
8. Muhammed Ghori in his first expedition against India suffered a crushing defeat at the hands of queen Naikidevi of Gujarat.
9. Virji Vora was a Gujarati businessman in 1600s, who regularly loaned money to East India Company to keep it afloat and was later bankrupted by Shivaji, who raided and looted all his wares.
10. On her path to building a career, Anandi Gopal Joshi was asked on numerous occasions to convert to Christianity for help with acquiring education, but she refused and went on to become the first Indian woman to obtain a degree through training in Western medicine in 1886.
---
11-20
11. The Chief Minister of Karnataka, Siddaramaiah (pictured above), is a self-confessed agnostic (one doubts truth of religion). During his swearing-in ceremony, he took oath in the name of "Truth" and not God.
12. Salman Khan in his rash driving defense case said that the accident was not intentional, but an act of god.
13. Former British Prime Minister Winston Churchill still owes the exclusive Bangalore Club in India 13 rupees (22 cents) in unpaid bills.
14. Padma Vibhushan recipient writer, Khushwant Singh is the son of traitor and colonial lackey Sobha Singh, who identified Bhagat Singh and Batukeshwar Dutt in court in Assembly Bomb Case.
15. Co-founder of Infosys, Narayana Murthy was a firm believer of communism, but during a foreign visit, for having talked against the Bulgarian government with a co-passenger in train, he was jailed for four days without food, which led him to become a capitalist and an entrepreneur.
16. Subhas Chandra Bose's Bharat Ratna award was withdrawn as the Supreme Court stated that there is no evidence of his death.
17. Sharad Pawar (president of NCP) misled people on 1993 blasts by saying there were 12 and not 11 explosions, adding the name of a Muslim-dominated locality to show that people from both communities had been affected.
18. During the 1999 Lok Sabha elections, Man Mohan Singh blamed the RSS for the anti-Sikh riots in Delhi.
19. Dhoni has his own professional racing team called Mahi Racing Team India.
20. Afridi used Sachin's bat to hit his fastest ton.
---
21-30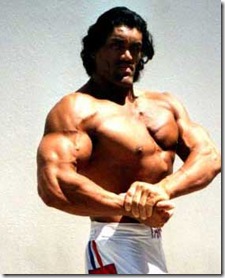 21. The Great Khali won the 1997 and 98 Mr. India competition.
22. On a hot summer afternoon in 1981, a jeep broke down in front of a small time builder, DLF. Kushal Singh, the owner of DLF helped get the Jeep back in shape. The jeep was driven by Rajiv Gandhi and as they say rest is history.
23. Saddam Hussein had a personal Indian chef, Khaja Mohideen from Chennai, Tamil Nadu.
24. Osama Bin Laden lookalike was used by political leaders in Bihar to woo Muslim voters during 2005 elections.
25. Coffee remained Yemenese monopoly until 17th century when Baba Budan, a Sufi, smuggled 7 seeds strapped to his chest to India.
---
---
26. Sandeep Kaur, a 9-year-old girl got her face ripped off when her hair got caught in a grass cutting machine. Her parents took her face, in two pieces then, in a plastic bag to the hospital. They were able to reattach it. Warning graphic!!
27. India's famous automobile, Tata Sumo is said to have got its name from Mr Sumant Moolgaonkar ('Su-Mo'), an engineer, who was instrumental in bringing about a number of revolutionary changes at TELCO.
28. Gandhi refused to let doctors administer penicillin to his wife, which led to her death, yet accepted quinine to save his life.
29. Saraswati Devi was one of the first women music composers in Indian cinema.
30. Subhashini Mistry, a laborer in Kolkata spent her life savings to build a hospital for the poor.
---
31-40
31. U. Sagayam (pictured above), an incorruptible IAS officer and collector has by refusing to take bribes earned 18 transfers in 20 years.
32. Sanjay Gandhi was so enraged by the movie "Kissa kursi ka (Tale of throne)" that he was found guilty of burning master print of this movie.
33. Amitabh Bachchan's movie "Abhimaan" was very popular in Sri Lanka more than in India and was screened continuously for 590 days in the same movie theater, Empire, Colombo.
34. Bollywood movie 'A Wednesday' was remade in Sri Lanka with Sir Ben Kingsley in the title role.
35. Quentin Tarantino admits that he got inspiration to do the comic in the Hollywood movie Kill Bill after seeing Kamal Hassan's Tamil movie Aalavandan.
36. There are 8 movie industries within India named after Hollywood known as Bollywood (Hindi), Kollywood (Tamil movies produced in western countries) , Ollywood (Oriya), Tollywood (Tamil), Mollywood (Malayalam), Punjwood (Punjabi), Sandalwood (Kannada) and Sollywood (Sindh language).
37. Bollywood is the largest producer of movies in the world followed only Nigerian video-film industry is known as Nollywood, which is now the second-largest producer of movies in the world.
38. Ellis R. Dungan, an American film director directed 14 Tamil films from 1936 to 1950.
39. Bollywood actor, Mithun Chakraborty was a staunch Naxalite before entering films.
40. The famous villain named "Khan" in the Star Trek series' full name is "Khan Noonien Singh" and is presumed to be a Sikh.
---
41-50
41. The Khasi people (pictured above) of Meghalaya are a matrilineal society, i.e., the youngest daughter inherits, children take their mother's surname, and once married, men live in their mother-in-law's home.
42. Muria people of Chhattisgarh send their youths to mixed-sex dormitories called ghotul, where they live in close quarters and are expected to engage in sexual activities, up to and including intercourse.
43. In some eastern villages of India, it is believed that if a man is bitten by a dog he can become pregnant and will give birth to puppies through his penis and this has been a major cause of human rabies deaths in India. Victims consult a healer instead of a doctor before it's too late. This mass hysteria is called puppy pregnancy syndrome.
44. There is a Hitler themed restaurant in India which was formerly known as "Hitler's Cross". They have two branches in Mumbai.
45. Norwegian mass killer, Anders Behring Breivik, hailed India's Sanatana Dharma movements and Indian nationalists movement as a key ally in a global struggle to bring down democratic regimes across the world.
46. You know about IPS, IAS, IFS, but have you heard about Indian Salt Service (ISS)?
47. 'Congress Grass' – Parthenium hysterophorus is an invasive weed that also causes dermatitis and respiratory malfunction. It is named after the Congress government that imported it.
48. Government of India charges a higher excise duty for lighter andor higher ground clearance cars.
49. If you buy a Bugatti Veyron (one of the world's most expensive car ) for yourself in India, you also have to purchase one for the government as well, i.e., Government of India levies110% import tax on it taking its total cost to $3.65 million.
50. It will take India 51 years to double our population. For Poland it will take 1,387 years.
You can read the other three parts here, part 1, part 2, part 3.