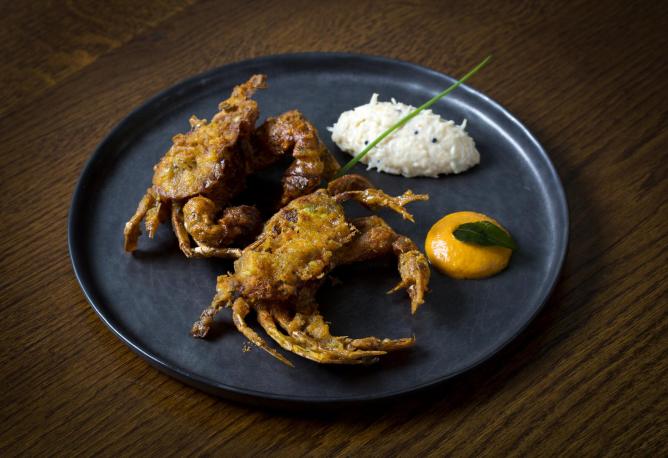 We see lot of people each day, but few of them leave a mark on our life. There are a few Indian who left a mark on the country for which they will be remembered for a long time. Here is a list of 10 Most Awesome and Craziest Indians.
Dr. Verghese Kurien, Social Entrepreneur
He is best known as the "Father of the White Revolution," for his 'billion-litre idea' or Operation Flood (the world's biggest agricultural development programme). This operation took India from being a milk-deficient nation, to the largest milk producer in the world, surpassing the United States of America in 1998, with about 17 percent of global output in 2010–11, which in 30 years doubled the milk available to every person. Dairy farming became India's largest self-sustaining industry. He made the country self-sufficient in edible oils too later on, taking head-on the powerful and entrenched oil supplying lobby. He is hailed as the "Milkman of India". Kurien won several awards including the Padma Vibhushan, the World Food Prize and the Magsaysay Award for community leadership. He passed away recently in September 2012.
---
R.M. Rajarathinam, Librarian
During his 35-year-career as a librarian at the Kumarkurupara Arts College at Srivaikuntam in Tuticorin district, he gave away all his salary for charity and did odd jobs to meet his daily needs. He has also come forward to donate his body and eyes to the Tirunelveli Medical College after death. The Union Government has acclaimed him as "The Best Librarian in India." He has also been chosen as `one of the top ten librarians of the world.' The International Biographical Centre, Cambridge, has honored him as `one of the noblest of the world', while the United Nations Organisation adjudged him as one of the Outstanding People of the 20th Century'. An American organisation has also selected him as the 'Man of the Millennium.'
---
Kamaladevi Chattopadhyay, Social Reformer
Kamaladevi Chattopadhyay (1903-1988) was a social reformer and most known for her role in Indian struggle for Independence. She was the first woman to go to jail for the sake of country. She spent a total of 5 years in jail which included a year of solitary confinement for her march for Salt Satyagraha from Mumbai. She was the first woman to stand for assembly elections (Madras in 1926), but she lost by only 200 votes. She was against the orthodox Indian traditions and set an example for the liberation of Indian women. She was married at an early age and was then widowed. She went against the prevalent customs and remarried the person she fell in love with while she was in college. She played tennis with boys and went mountain trekking when women moved around in Purdah.
She acted in films when women working in movies were looked down upon and mostly men played women on screen. She acted in the first silent film of Kannada film industry and also acted in Hindi movies. She moved to London post marriage and enrolled in Bedford College. Once the non-cooperation movement started, she headed back to India to take an active participation. After Indian independence, she got involved with a lot of things which related to women empowerment, helping tribal arts, helping of poor artisans and many other initiatives.
Unfortunately, she was ranked last by public in the "most influential Indian after Gandhi" polls conducted by outlook after Amitabh Bachhan, Rajnikant, Raj Kapoor, Gavaskar, Tendulkar, all of them receiving many more votes than she did.
---
Narayanan Krishnan, Social Worker
Narayanan Krishnan born in Madurai, Tamil Nadu is an Indian chef-turned-social worker. He was a bright, young, award-winning chef with a five-star hotel group and short-listed for an elite job in Switzerland. One day when he saw a very old man eating his own human waste for food, he said, "It really hurt me so much. I was literally shocked for a second. After that, I started feeding that man and decided this is what I should do the rest of my lifetime." He then left his job and founded his nonprofit Akshaya Trust in 2003. He is now 31 and has served more than 1.2 million meals (breakfast, lunch and dinner) to India's homeless and destitute, mostly elderly people abandoned by their families and often abused. He carries a comb, scissors and razor and is trained in eight haircut styles that, along with a fresh shave, provide extra dignity to those he serves. He won CNN Heroes Award out of 100 countries and 10,000 entries, selected in top 2 of the World.
---
Neerja Bhanot, Air Hostess
Neerja Bhanot was an average Indian middle class girl. She inspired the world with self-sacrifice when she was the flight attendant on the Pan Am hijacking (1986) at Karachi. The flight was heading from Mumbai to New York via Pakistan and Germany. While at Karachi, terrorists came aboard in an attempt to hijack. She warned the plane's pilots so they could escape. Their quick getaway made the hijacking fail because the terrorists were stuck on the ground.
In the final bloodbath at the end of the hijacking, Neerja was killed, just two days ahead of her 23rd birthday. Not only had she assured the failure of the hijacking by preventing the plane from getting off the ground, she also saved the lives of hostages in those long hours of incarceration. She hid the passports of American passengers from the Arabic speaking gunmen, giving them a chance to escape the homicidal wrath of the intruders. For her bravery, the Government of India posthumously awarded her the Ashoka Chakra. She is the youngest recipient of Ashoka Chakra till date. In 2004, the Indian Postal Service released a stamp commemorating her.
---
---
Rameshwar Nath Kao, Spymaster
Rameshwar Nath Kao was a brilliant spymaster and chief of India's external intelligence agency, R&AW. It is said that he was photographed only twice throughout his life. He was a shy and humble man and was considered among the top 5 intelligence chiefs of his time. He played a very important role in the separation of Bangladesh from Pakistan, and merger of Sikkim into India. Even after his retirement not much was known about his whereabouts, contacts, personal life. He passed away in 2002. His actions, missions, movements and other "roles" played by him have been kept under wraps till date.
---
Dr. Subramanian Swamy, Economist/Politician
Subramanian Swamy is the President of the Janata Party. He has served as a member of the Planning Commission of India and Cabinet Minister of India. He is known in India for his badassery, filing cases against prominent politicians and bringing forwards major scans. In early life, while pursuing his studies in Indian Statistical Institute in Kolkata, he critiqued the work of his professor, Mahalanobis (one of India's greatest mathematician) of plagiarism and was right. A Harvard professor offered him fellowship for this. Soon during his tenure in IIT as an economics professor, due to his political and international views, he came to be known for his non-left views. He argued that India doesn't need foreign aid and still could achieve 10 percent growth rate.
In March 1970, during the Parliament debate on the budget, PM Indira Gandhi mentioned Swamy by name and dismissed him as a "Santa Claus with unrealistic ideas." In 1972, Swamy was given a letter saying he had been sacked from IIT with effect from 5 pm and his wife, who taught mathematics, was also sacked. Swamy took IIT to court, eventually winning his case in 1991. He rejoined as a professor for one day and then resigned. He still has a case pending against IIT for a claim of salary arrears for the 1972-91 Period, which he wants with 18 percent interest. There are a number of crazy incidents like this, maybe in a different post.
One of the crazier one is that during the period of emergency, when arrest warrant was issued against him, he fled to America, seeking safe haven. Dr. Swamy was then a member of a parliament and in case of absence of more than six months he could have lost his seat. In 1976 when emergency was still in force and an arrest warrant still issued in his name, he came to parliament to attend the session and managed to escape India after attending the session.
It is said that he has a file for everybody, although more than a few seem only to have some random obscure evidences. Here's a famous story (possibly fictional). Once, a reporter in Delhi walked in to Swami's room and threw a file on his desk saying "this is your file!" (meaning to threaten him with evidence in it). Without missing a beat, Dr. Swami went back to his cabinet and appeared with another file. He threw the file on the same table and cooly said to the reporter "And here's yours!"
---
T. N. Seshan, Former Chief Election Commissioner
T. N. Seshan was born in a Tamil family in Kerala. He became the 10th Chief Election Commissioner of India in 1990. Before him, Election Commission was just "another" body, and CEC just "another" post. He introduced election card. He fought for Rajya Sabha representative to be from the state rather than anyone taking up the seat. He brought many laws to end electoral malpractices in India. He introduced a number of laws such as the limited use of loudspeakers during election time. Any walls/public places used for election purpose needs to be cleaned after the election. All candidates were made to submit even the tiniest breakdown of his/her election expenses. He sent video camera crew to inspect elections. The central and state governments were asked not to take policy decisions near election time. TV programs predicting election results, trends etc were banned before starting vote count. He criticized many actions of government which was meant as "vote bank" politics.
---
Jadav Molai Payeng, Environmental Activist
Jadav Molai Payeng of Assam started planting seeds about 30 years ago. Out of pity for the dying snakes in need of shelter, he started planting seeds along a sandbar as a teenager. Fast forward to the present day, it's no more a barren sandbar, but a sprawling 1360 acre forest. "Molai woods," named after him now houses a number of endangered animals. The sandbar in the middle of Brahmaputra is about 350 km from Guwahati. With no prior knowledge about trees, he started with bamboos and then later planted "proper trees." Soon a variety of flora and fauna began dotting the sandbar and in 2008 forest officials were surprised to find such a dense forest in the middle of a sandbar.
---
E Sreedharan, Civil Engineer
Hailing from Kerala, he has led several Indian government institutions. He first came into limelight in 1963 when he rebuilt the collapsed 2.3 km Pamban sea bridge (Rameshwaram, Tamil Nadu) in just 46 days. He was given a target to finish it in three months. He was the man in charge of the first metro in India, Kolkata metro. Cochin Shipyard launched Rani Padmini (itsthe first ship built), when he was its Chairman and Managing Director. The government of India called him back from retirement in 1990 when the ambitious Konkan railway project materialized, and handed him the project. He was made the Chairman and Managing Director of Konkan Railway Corporation. He implemented the Konkan project meticulously. He was made the managing director of the Delhi Metro Rail Corporation (DMRC) in 1997. All sections of the Delhi metro was completed on or before schedule. He has also been awarded the Chevalier de la Légion d'honneur (Knight of the Legion of Honour) by the government of France. Lately, he has been appointed as Principal Advisor of the Kochi Metro Rail Project. He is currently 81 now.