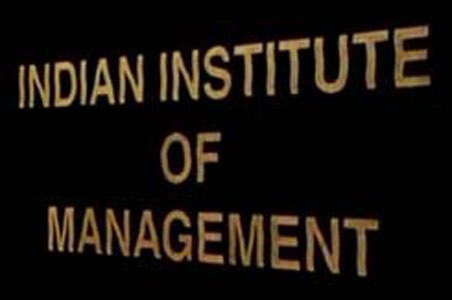 Right to Information Act (RTI) passed in 2005 has given the citizens of India powers to question authorities and makes government more accountable. RTI since its inception has exposed many scams in front of public. Here is compilation of Top 10 Interesting Facts Brought Forwards by RTI.
IIM's admission criteria
Vaishnavi Kasturi, a visually-impaired student, in 2007 was denied a seat in the Indian Institute of Management in Bangalore, one of the country's premier management institutes. This happened despite her impressive score at the entrance examination. Ms. Kasturi wanted to know why and wondered whether it was because of her physical disability. She filed an RTI application to request the institute to disclose their selection process. Although she failed to gain admission to the institute, her RTI application meant that IIM had to make its admission criteria public. It emerged that the entrance exam, the Common Admission Test, actually mattered little compared to Class 10th and 12th results.
---
Indians jailed abroad
In the huge furore that arose over the death of Sarabjit in a Pakistani jail, nobody seemed to care much about Indian prisoners who were jailed abroad. Kochi-based lawyer, DB Binu, General Secretary of Human Rights Defence Forum requested through an RTI a state-wise breakup of Indians jailed abroad. Ministry of External Affairs following on his request shared that a total of 6569 Indians are in prisons of other countries. As a matter of fact, out of the 112 countries listed, GOI of India had no information of Indian prisoners in about 35 countries. The highest number of Indian prisoners are in Saudi Arabia (1691) followed by UAE (1012), Pakistan (254) and China (157). There are Indian prisoners even in little known countries like Malawi, Lesotho and Madagascar. You can find the full list of prisoners here.
---
11 children go missing every hour
A child rights NGO Bachpan Bachao Andolan over a span of two years collected data using RTI from 392 districts across the country. The results revealed that between January 2008 to January 2010, 1,17,480 children went missing across the country. The NGO claimed that nearly11 children go missing every hour in India. Maharashtra topped the list followed by West Bengal and Delhi in the cases of missing children. In a totally different case, in reply to RTI application filed by an NGO, Pratidhi of Delhi, it was revealed that two babies are abandonedevery day in Delhi.
---
Secrecy over Shastri and Bose's death
Deaths of S.C. Bose and L.B. Shastri have been one of India's greatest unsolved mysteries. When Lal Bahadur Shastri's son demanded government to unravel the mystery surrounding his father's death via an RTI appeal, PM's office refused to make the information public on the context that it could ruin foreign relations and violate Parliamentary Privilege. Similarly, Anuj Dhar of Delhi-based Mission Netaji requested documents and records that government held in its possession on the mysterious disappearance of Netaji Subhas Chandra Bose. Joint Secretary to the Prime Minister replied "On verification of the classified files held by PMO, it is held that their disclosure will prejudicially affect relations with foreign countries." Therefore, it further shrouds the mystery surrounding their death, adding to the consistent and strong consensus that Shastri was killed and Bose never died in the plane crash of Taipei. It compounds to theories that there were foreign forces at play who wanted them dead.
---
We have been reciting National Anthem wrong
Prof. Shrikant Malushte, a retired professor, challenged the word "Sindh" in the national anthem of India on the grounds that "When Rabrindranath Tagore's poem was adapted by the Constituent Assembly in 1950 as the national anthem, the word 'Sindh' was replaced by 'Sindhu' considering the fact that the region was part of Pakistan partitioned from India. The newly replaced word Sindhu denotes the river that originated in Pakistan but flows through the Indian valleys." He pointed out that the word was replaced by the Indian government in January 1950, but the anthem continued to be sung and broadcast with the "incorrect" word. Prof. Shrikant then availed the RTI Act and obtained papers from the Ministry of Home Affarirs which confirmed that the correct version of the national anthem had the word 'Sindhu. He then moved to Bombay High Court that agreed with his observations and said that 'Sindh' in national anthem is probably a mistake and directed the center to provide its point of view.
---
---
Aug 15, Jan 26 and Oct 2 are not National Holidays
January 26th (Republic Day), August 15th(Independence Day) and October 2nd (Gandhi Jayanti) are considered National Holidays in common parlance. Last year, 10-year-old Aishwarya Parashar filed an RTI query to PMO requesting a copy of the particular government order (GO) that specified national holidays. After passing through a couple of departments, finally Department of Personnel and Training answered that they could not find any government order that notified that the above three days were government holidays. Therefore Aug 15, Jan 26 and Oct 2 are not official government holidays. Since then, Aishwarya has shot off letters to Prime Minister and President demanding the copy of the official government order (GO), if any exists.
---
Gandhi is not "officially" Father of the Nation
A 10-year-old student of Lucknow, Aishwarya Parashar, filed a RTI petition attempting to know details and reasons for why Gandhi was known as Father of the Nation. In response, she was informed that no such title has been officially accorded to Gandhi. Not contended with the response, she wrote a letter to the then President Pratibha Patil and Prime Minister Manmohan Singh and requested to issue an official notification declaring Gandhi the Father of the Nation. On a followup RTI petition seeking the course of action taken on her plea, she was informed that Indian Constitution does not permit any titles except education and military ones because of Article 18 (1). The first reference to Mahatma Gandhi as Father of the Nation goes back nearly 70 years when Subhas Chandra Bose referred to Gandhi thus in a radio address from Singapore in 1944. Jawaharlal Nehru too had in his address to the nation referred him as such on his death. So the title of Father of Nation in not officially conferred to Gandhi.
---
Hockey is not India's National Game
Similar case here. In India we have all been taught right from elementary that Hockey is India's national game. But in reply to RTI filed by Aishwarya Parashar, Union Ministry of Youth Affairs and Sports reported that India has no notified national game. Under Secretary of Union Ministry of Youth Affairs in interview stated, "I haven't come across any official order or notification in the ministry saying that hockey is our national game. It is known to be a national game in general parlance." Interestingly, government of India's website still backs Hockey as the national game. Government has taken no steps to officially declare with a notification that Hockey is the National Game.
---
Internet Censorship
Political authorities of India have earned the country the dishonorable reputation of being one of the world's worst in terms of internet censorship. According to Google's transparency report, it received 160 requests for content removal from various Indian law enforcement agencies in 2012. According to this report, last time the graph peaked on such requests in 2009 when Indian Parliamentary elections were held. Most of these requests for content removal in 2012 centered on the content that defamed the ruling government and the disturbance in the North-East region. Apart from these, official statistics revealed under RTI by the Department of Information Technology show that government has time and again indulged in extra-legal censorship. In fact, in April 2011, Department of Information Technology passed a rule that allowed any person to get content removed from the Internet by writing to any intermediary (like Rediff, BSNL, Google, Facebook, etc.) within 36 hours, with no questions asked, and no intimation to the content owner (hence no question of challenge).
---
Corruption/Scams
RTI after it was introduced became a medium that breached the insurmountable barrier between the ruler and the ruled. With efforts from RTIs activists, several scams have been exposed. RTI played a big role in exposing country's biggest 2G scam and also CWG scam. Other noted scams exposed by RTI include Adarsh scam, hundreds of land scams, appropriation of government and relief funds, MGNREGA (rural employment scheme) scam,Indian rupee symbol scam and President Pratibha Patil's very expensive family trips overseas. Another interesting scam that came forward recently was the toilet scam. Apparently, Planning Commission spent 30 lakh rupees for renovation of just two toilets at Yojna Bhavan. It seems Indian politicians and bureaucrats leave no stones unturned when it comes to scams. The scams listed above are just the tip of the iceberg. In fact, Indian politicians have refused to acknowledge probe into scams worth just a few crores or less than that.