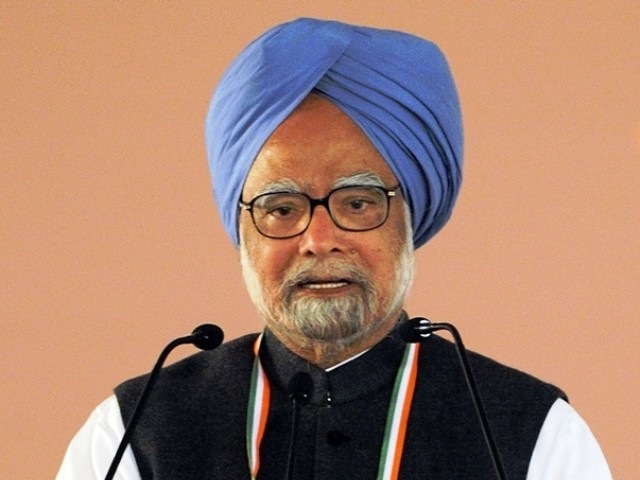 1-10
1. "Terrorists have advantage of surprise"
-Manmohan Singh, PM after the Mumbai terrorist attacks.
2. "Money does not grow on trees"
-Manmohan Singh, PM in his speech justifying passing the bill on FDI in retail.
3. "Hazaron jawabo se achchi hai khamoshi meri, na jaane kitne sawalo ki aabru rakhe." (My silence is better than a thousand answers, it keeps intact the honour of innumerable questions)
– Manmohan Singh, PM when he was accused in Coalgate scam.
4. "When you can buy ice cream for Rs 20, why complain about price rise?"
–Chidambaram, ex-Home Minister on price rise.
5. "I thought it was juice"
–Murli Manohar Joshi, ex-HRD minister (Science & Tech minister), after drinking ferrous sulphate solution in a school science fair and ending up in hospital.
6. "They were eating gol-gappas, roaming with their dogs at India Gate."
–Sharad Yadav, MP on anti-corruption campaign.
7. "Bade bade shehron mein aisichoti choti baatein hoti rehti hain" (Small attacks keep happening in big cities)
RR Patil, Leader of NCP After 26/11 Mumbai attack in 2008.
8. "If there is electricity in every village, people will watch TV till late night and then fall asleep. They won't get a chance to produce children. When there is no electricity, there is nothing else to do, but produce babies"
–Gulam Nabi Azad, Health Minister's expertise on population control.
9. "Boys and girls should be married by the time they turn 16, so that they do not stray… this will decrease the incidents of rape"
– Sube Singh, Panchayat leader's ideas to prevent rape.
10. "To my understanding, consumption of fast food contributes to such incidents (rape). Chowmein leads to hormonal imbalance evoking an urge to indulge in such acts."
– Jitender Chhatar, a thua khap panchayat leader on rape.
---
11-20
11. "The public forgot Bofors, soon they will forget this as well"
–Sushil Kumar Shinde, Union Home Minister on Coal Scandal.
12. "Caste is important for selection of home minister."
–Sushil Kumar Shinde, Union Home Minister.
13. "This kind of rape should not occur"
–Sushilkumar Shinde, Minister of Home Affairs on 2012 Delhi Gang rape.
14. "No loss to government from 2G spectrum allocation"
–Kapil Sibal, HRD Minister on one of the largest scams in history.
15. "We should avoid the use of computers and English in India."
–Mulayam Singh Yadav, ex-CM of Uttar Pradesh.
16. "7 0lakhs is not the amount a minister can scam for…..we will take the news seriously when it will be about 70 crores"
–Beni Prasad Verma (Iron and Steel Minister) on Salman Khurshid's Physically Disabled Aid Scam.
17. "No Samajwadi Party member can be lobbied by Walmart, we don't have any leader who can speak English"
–Mohan Singh, Samajwadi Party MP on Walmart lobbying row.
18. "There is this person from Solapur, sitting on hunger strike for 55 days demanding water be released from the dam. But where are we going to get water from? Should we urinate? And when we are not getting water to drink even urine is not coming easily,"
–Ajit Pawar, Deputy CM (nephew of Union Agriculture Minister Sharad Pawar
19. "Figure Conscious Girls Diet, thus Gujarat has a Malnutrition Problem."
–Narendra Modi, Gujarat CM to US daily the Wall Street Journal.
20. "90% Rape Cases are Consensual"
–Dharamvir Goyat, Haryana Pradesh Congress committee member.
---
21-30
21. "We will stop 99 per cent of the attacks. But one per cent of attacks might get through and that is what I am saying"
-Rahul Gandhi, Vice President of INC on Mumbai Attacks
22. "10 out of 7 youths in Punjab are hooked on to drugs"
-Rahul Gandhi, Vice President of INC.
23. "India is the Saudi Arabia of 21st century"
-Rahul Gandhi, Vice President of INC.
24. "Politics is in your shirt, in your pant"
-Rahul Gandhi, Vice President of INC.
25. "All the public systems – administration, justice, education and political are designed to keep people with knowledge out. Such a system promotes mediocrity."
-Rahul Gandhi, Vice President of INC after officially being appointed the party's No. 2.
---
---
26. "Opening stanza of most speeches are same"
– S.M.Krishna, Former Minister of External Affairs after making blunder by reading Portuguese minister's speech at UN security council assembly. Here is the video link of him reading the speech.
27. "Our standard of cleanliness may be different from theirs"
– Lalit Bhanot, secretary-general of Commonwealth Games Organising Committee after Commonwealth Games Federation got reports regarding the "filthy living conditions" at the Games Village.
28. "Rs 600 per month is enough to feed family of 5."
–Shiela Dikshit, CM of Delhi.
29. "Yes, Princess Diana was there"
-Suresh Kalmadi, former Indian Olympic Committee Chairman during at the Commonwealth Games of 2010.
30. "Some riots took place in the country following the murder of Indiraji. We know the people were very angry and for a few days it seemed that India had been shaken. But, when a mighty tree falls, it is only natural that the earth around it does shake a little"
–Rajiv Gandhi, Ex-PM of India justifying the brutal massacre of Sikhs in 1984.
---
31-40
31. "Arvind Kejriwal is like Rakhi Sawant. They both try and expose but with no substance."
-Digvijay Singh, Senior Leader of INC.
32. "Supreme Court should give verdicts, not observations: Digvijaya Singh."
-Digvijay Singh, Senior Leader of INC on Supreme Court's recent observations on the lack of autonomy in CBI, setting up a confrontation between the ruling side and the judiciary.
33. "Even the worst of criminals should be buried or cremated according to their faith", calling Osama, "Osama Ji"
-Digvijay Singh, Senior Leader of INC
34. "Like an old victory, wives lose charm as time goes by"
– Sriprakash Jaiswal, Union Coal Minister that also attracted him legal comment.
35. "Mango people in Banana Republic"
–Robert Vadra, Son-in-Law of Congress President referring to the common man (Aam Aadmi) of India.
36. "Haan, mere father ne kaha yeh ek achchha line hai….Is liye…!!!" (Yes, my father advised this a good career path)
–Omar Abdullah, CM of J&K when asked by reporter what made him enter politics in his very first interview.
37. "Rape cases are on a rise in the country because men and women interact with each other more freely now."
–Mamata Banerjee, CM of West Bengal.
38. "The death is unfortunate. It is an accident. It is not police atrocity . It is a small and petty matter."
–Mamata Banerjee, CM of West Bengal over death of a StudentFederation of India leader by police.
39. "The Congress is a winner in Gujarat, we have been able to contain BJP and Modi to under 117 seats"
–P Chidambaram, Finance Minister.
40. "I work so much. If I don't get all the comforts, I will turn mad."
-Lalu Prasad Yadav, Ex-Bihar CM clearly endorsing corruption.
---
41-50
41. "Reporter!! I'll see you in court" – "Shut up Shut up shut up will you?" – "Throw this reporter out" – "That's why we were not Calling India Today" – "I'll call an enquiry on you and your channel"
–Salman Khurshid, Union Law Minister during press conference to prove his innocence in Physically Disabled Aid Scam.
42. "Let him come to Farrukhabad, let him come to Farrukhabad… but will he be able to return from Farrukhabad?"
–Salman Khurshid, Union Law Minister openly threatens a rights activist Mr. Kejriwal.
43. "We will take care of Mr. Kejriwal in due course of time"
–Salman Khurshid, Union Law minister threatens a rights activist.
44. "My dream will only come true when we will provide people of India with that (Google) kind of platform and I hope before 2014 a blueprint of that kind of platform is laid on the table for me to sign on so that future is cast in stone. This is my dream and vision"
–Kapil Sibal, Minister of Communications and Information Technology
45. "They will have to give us the data, where these images are being uploaded and who is doing it"
–Kapil Sibal, Minister of Communications and Information Technology trying to regulate Facebook and Google.
46. "If you are asking for Afzal's hanging how can you ask pardon for Sarabjit Singh"
–Shivraj Patil, Ex-Union Home Minister
47. "With the increasing price levels, the farmers are benefiting. Dal, atta, vegetables have all become expensive. I am happy with this price rise. The more the prices rise the better it is for farmers"
-Beni Prasad Verma, Union Minister of Steel on inflation.
48. "What Yeddyurappa did was morally incorrect but legally correct"
–Nitin Gadkari, Ex-BJP President on corruption by Yeddyurappa.
49. "Women wearing lipstick and powder same as J&K terrorists"
–Mukhtar Abbas Naqvi, BJP Leader after 26/11 attacks.
50. "The difference between rape and prostitution has to be defined clearly. It is the necessity of the society"
–K. Sudhakaran, Congress MP from Kerala on Suryanelli rape case in 1996.