Right from its independence, India has seen lots of scams, but there are some that shook the nation. In this article, I will try to keep the political scams at bare minimum; whose list is tiresomely large and even Wikipedia can't seem to keep an account of it in detail. I will try to list only the crimes that were committed by the general public. Here are Top 10 Most Intelligent CrimesCommitted in India.
Indian Hacker (World's Biggest Cybercrime)
In 2008, an unknown Indian hacker was charged with the world's biggest cybercrime. It was found that he had allegedly helped a criminal gang in stealing identities of an estimated eight million people in a hacking raid that could have ultimately had a net worth of more than £2.8 billion in illegal funds. It was found that the hacker had successfully breached the IT defenses of UK's Best Western Hotel group's online booking system. He then sold details of how to access it through an underground network operated by the Russian mafia. The data theft included a range of private information including home addresses, telephone numbers, credit card details and place of employment. Scotland's Sunday Herald newspaper discovered this flaw and alerted the hotel's management and the security breach was closed in time, but the stolen information was already being used by the hackers. Identity of the original Indian hacker has not been found yet.
Bhawal Sanyasi (The Princely Imposter)
The Bhawal Sanyasi case has been one of the strangest among judicial cases in British India. Bhawal was a large zamindari near Dhaka, Bangladesh. It was closely supervised by the British bureaucracy. It had an Englishman as a manager. After the Zamindar died, it passed to his three sons. The second son, Ramendra, died in Darjeeling in 1905 due to syphilis, and was believed to have been cremated. He left his widow, Bibhavati, behind him. Several years later, in 1921, a Sadhu appeared in Dhaka. People soon noticed many resemblances between him and the supposedly dead Ramendra. Jyotirmayee, one of his sisters was convinced that the sadhu was indeed her brother. Several educated Indians too were convinced of his identity. The British official world, on the other hand, looked upon him as a pretender. Bibhavati refused to accept him as her husband. The sadhu then claimed his 1/3rd share from the revenues of the zamindari. The Court of Wards which was administering the zamindari refused the claim and the matter went to the court. From the very beginning there was a clear division between the British officialdom and the Bengali elite, the latter siding with the claimant. The claimant filed a suit in 1930.
The judgment in the first trial went in favor of the claimant. The Court of Wards appealed to the Calcutta High Wards. After some delay caused by the Second World War, which kept one of assigned judges stranded in London, the High Court too found in favor of the claimant in 1940. Bibhavati appealed to the Privy Council in London. The Privy Council ruled in favor of the claimant on July 30, 1946. The judgment was telegraphed to Calcutta the next day.
That very day the winner/claimant went to the Kali temple to offer prayers upon his victory, he suffered a stroke there. He died two days later, which, according to Bibhavti, was the divinely ordained punishment for the imposter.
  Rustom Nagarwala (Political Decoy)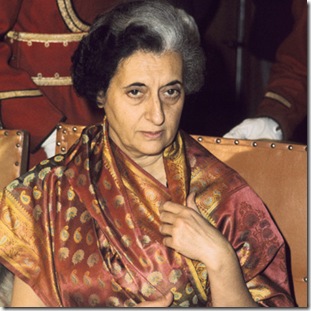 Rustom Sohrab Nagarwala was a Parsi ex-Indian Army Captain and was a serving intelligence officer in 1971. On May 24, 1971, he was able to take out 60 lakh Rupees from the Parliament Street branch of State Bank of India. He did this by just mimicking the voice of the then prime minister, Indira Gandhi over the phone to chief cashier Ved Prakash Malhotra. Nagarwala described it as a "matter of great national importance" to him. Money was delivered to Nagarwala, who claimed to be PM's courier. He told Ved Malhotra to collect appropriate receipts from PM's office a few days later. When Ved Malhotra arrived to claim the receipts a few days later, he was informed that no such request for funds was made. Malhotra filed a police report of fraud and Nagarwala was arrested. Majority of the money was recovered.
This case does raise many doubts because while Nagarwala was put on trial, his case lasted just 10 minutes and he was sentenced to four years of imprisonment. He died in custody. Him being a serving intelligence officer, if he indeed did commit the crime, it shouldn't have been easy to nab him. In his letter while in Jail, Nagarwala claimed that he wanted to reveal the truth behind the crime and that it would be a "great eye opener for the nation." Investigative journalist, S.K. Aggarwal recalled the speed of this trial "unique in legal history". So who actually was the criminal here?
Satyam Scam (Largest Corporate Scandal)
This was the biggest corporate scandal in India that shocked the investors. Its founder Byrraju Ramalinga Raju had to resign from his post as the Satyam's chairman. He admitted to fudging the company's account books (actually inflated and non-existent cash) to the tune of 5040 crore rupees, an over stated debtor position of Rs 490 crore (as against Rs. 2651 crore reflected in the books) and a fake liability of Rs. 1,230 crore. CBI, pegged the fraud at Rs. 140 billion. He failed to fill the "fictitious assets with real ones" through Maytas acquisition and that is when he confessed about the crime that he had committed. This led to the future of both the employees and the company in the gallows. Mahindra has now taken up 46% share in Satyam.
Telgi Scam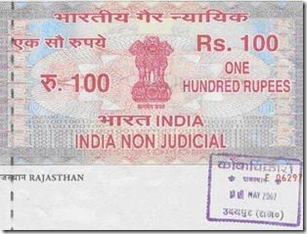 Abdul Karim Telgi was the mastermind behind one of the biggest scams in the history of India. It was accomplished with paramount sophistication and planning. The crime was very well strategized and executed. It is said to have involved several top politicians of Maharashtra. The whole scam was of around Rs. 600 billion. Telgi literally created illegal wealth for himself and several others by printing counterfeit stamp papers and distributed them all over India. It is still regarded as one of the most astutely carried out crimes in the Indian history.
Rabinder Singh (Double Agent)
Rabinder Singh came to the Research and Analysis Wing from the Indian Army in the late 1980s and progressed up the ranks from deputy secretary to director and then on to joint secretary. He was considered an above-average field operative, who willing to take risks, but a mediocre desk analyst in headquarters. Even a mediocre desk officer at RAW headquarters has his uses for a foreign intelligence agency. His very mediocrity made him pliable and willing to carry out orders.
He came under RAW's counter-intelligence officials' radar when he was found photocopying documents not related to his work. On suspicion, he was placed under surveillance. One fine morning, RAW's counter-intelligence and security division realized that Rabinder Singh was not what he seemed to be. He was a prized acquisition for the CIA. He was of such great importance to them that when he came under suspicion, CIA went to extraordinary lengths to help him escape to the US from Kathmandu in 2004, possibly with an American passport.
Ketan Parekh Scam (Stock Market Scam)
Ketan Parekh followed Harshad Mehta's (next on list) footsteps to swindle crores of rupees from banks. A chartered accountant by profession, he used to run a family business, NH Securities. Ketan however had bigger plans in mind. He targeted smaller exchanges like the Allahabad Stock Exchange and the Calcutta Stock Exchange, and bought shares in fictitious names. Ketan borrowed Rs 250 crore from Global Trust Bank to fuel his ambitions. Ketan along with his associates also managed to get Rs. 1,000 crore from the Madhavpura Mercantile Co-operative Bank. According to RBI regulations, a broker is allowed a loan of only Rs. 15 crore. He was involved in circular trading mainly between these two banks in addition to a dozen other financial institutions. In spite of these activities, he was sent to jail with two others only for taping off Rs.48 crore from a unit of Canara Bank in a 1992. He has been banned from trading till 2017.
Harshad Mehta (Securities Scam)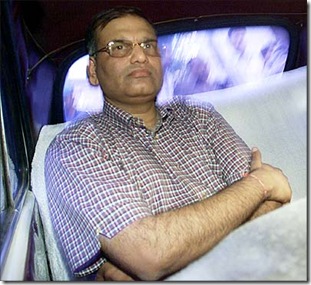 In the Bombay Stock Exchange, he was known as the 'Big Bull'. He triggered a rise in the Bombay Stock Exchange in the year 1992 by trading in shares at a premium across many segments. Taking advantages of the loopholes in the banking system, Harshad and his associates triggered a securities scam diverting funds to a tune of about Rs 5,000 crore from the banks to stockbrokers between April 1991 to May 1992. He siphoned off huge sums of money from several banks and millions of investors were conned in the process. When his scam was exposed, the markets crashed and he was arrested and banned for life from trading in the stock markets. He was later charged with 72 criminal offences. He along with several others, including four bank officials were sentenced to rigorous imprisonment ranging from 1 year to 10 years on the charge of duping State Bank of India to the tune of Rs 600 crore in connection with the securities scam that rocked the financial markets in 1992. He died in 2002 with many litigations still pending against him.
Opera House Burglary (The Special 26)
The Bollywood movie Special 26 was inspired by a real life crime, but the plot of the movie was a little different from the original crime. The main difference is that the robbery was not committed by a gang of 4-people, but just a single man. On March 19, 1987, Police Headquarters in Mumbai received a phone call that the city's most exclusive jewellery store, Opera House came under a CBI raid. They complained that the head of the raid party took a lot of jewellery and decamped. What puzzled police was that the CBI team that staged the raid was still there when they arrived, except for their leader, who they knew as Mohan Singh. He had met the team members and selected them in an interview after placing a classified ad in the March 18th issue of The Times of India, asking for "Dynamic Graduates for Intelligence Officers Post and Security Officers Post". What the participants never knew was that he was a master con artist. Mumbai police put a nationwide alert to catch 'Mohan Singh,' but never caught him. Police said it was the perfect crime.
Mr. Natwarlal (Master Con Man)
Natwarlal, was a noted Indian con man known for having repeatedly "sold" the Taj Mahal, the Red Fort, the Rashtrapati Bhavan and also the Parliament House of India along with its 545 sitting members including the then Prime Minister of India, Indira Gandhi. He used more than 50 aliases, was master of disguise and used novel ideas to cheat and was master in forging signatures of famous personalities. He is also said to have cheated a number of industrialists including Birla and Ambani, duping them of huge money in cash, posing as social worker or a needy person. He had duped many shop-owners with lakhs of rupees, paying them by cheque and demand drafts, which were later found to be forged.
Natwarlal was arrested several times, but was last seen by authorities on June 24, 1996; when the wheelchair-using octogenarian vanished while being transported from prison to a hospital for treatment. He disappeared at New Delhi railway station, when he was being taken to AIIMS, under police escort from Kanpur jail for treatment, after which he was never seen by anyone. He was 84 years of age at that time. He was a living-legend in his lifetime and a legend even after his death. Here is his full story.