I am the shark among the fishes, and the Ganges among the rivers - Krishna in Bhagavad Gita. Ganga (Ganges) is India's most sacred river....
Operation Cactus 'Operation Cactus', a short and quick military intervention carried out in the Maldives in 1988 by the Indian armed forces, freed the foreign lands...
Last time we had an amazing response to Top 10 Amazing RAW Operations and that's the reason we decided to do another segment on...
A natural phenomenon is a non-artificial event that occurs in the physical sense; one that has not been produced by humans. There are many...
Top 10 Bizarre and Extreme Indian Weather Anomalies India has regions with climates ranging from the arid regions of Thar to snow-clad peaks of Himalayas...
It is always inspirational to hear a good quote. Here are 50 Iconic Quotes on India and Indians. 1-10 1. "India is, the cradle of the...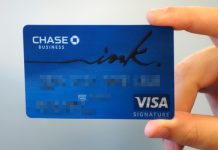 Citi Prestige® Credit Card Why it's a great offer: I'd argue this is the single most compelling credit card out there right now. Not only does...
According to folklore, Goddess Parvati played dice with Lord Shiv on Diwali. It's said that anyone who gambles on this auspicious day receives blessings...
1-5 1. M. A. Yousuf Ali was Kerala business man, who lobbied the Abu Dhabi government for a crematorium for Hindus and helped secure land...
Milkha Singh was one of the first Indian sportsperson to bring India to the world spotlight. Here are 30 InterestingFacts About Milkha Singh. 1-10 1. As...
1-10 1. The game of snooker (Billiards) was invented in Ooty – Source 2. In 1948, the Nobel Prize in Peace was not awarded. The Nobel...