World War II had a huge impact on Indian independence. Indian Army during WW2 supporting the British and its Allies became the largest volunteer...
Operation Cactus 'Operation Cactus', a short and quick military intervention carried out in the Maldives in 1988 by the Indian armed forces, freed the foreign lands...
Last time we had an amazing response to Top 10 Amazing RAW Operations and that's the reason we decided to do another segment on...
One of the popular travel themes in India is the majestic forts in India several of whom have been inscribed by UNESCO as World...
Indian Navy is one of the elite forces of the Indian Armed Forces. It is headed by the Chief of Naval Staff who is...
Hinduism is a mysterious religion. Numerous rituals, customs and traditions form the backbone of this faith. Most of us tend to question the necessity...
Missiles basically have four system components, i.e., targeting and/or guidance, flight system, engine, and warhead. Most of India's current missiles were developed under Integrated...
Being a good passenger of the Indian Railways for more then 15 years and traveled through the beautiful train routes around the country, Here...
Top 10 Ancient Indian Scientific and Mathematical Works India has a rich history of great mathematicians/astronomers in ancient times like Brahmagupta, Varahamihira, Aryabhata, Baudhayana, who...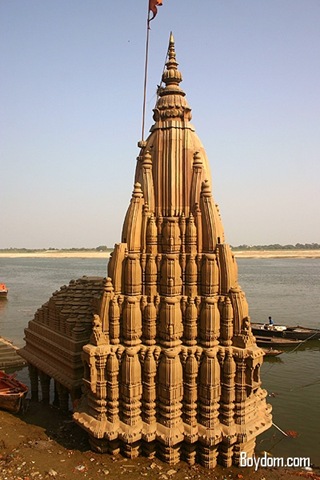 Hinduism is one of the world's oldest religion. Temple construction in India started as early as 2000 years ago that marked the transition of Hinduism...
India is a hub of mysteries. Its ground is rich with numerous mythologies and folklores. Though the world's interest in India revolves largely around...